Uniform & Parallel Rib Pattern
The Rib Spacing and Rib Pattern at SGI are set as per International Standards ensuring better bonding with concrete, resulting in stronger structures with greater reinforcement.  
Excellent Bendability 
Through standardized process that ensures the chemical composition and rolling temperatures are according to specification the Steel produced has excellent bendability. The conformance is further verified through a Bend Test in the Laboratory.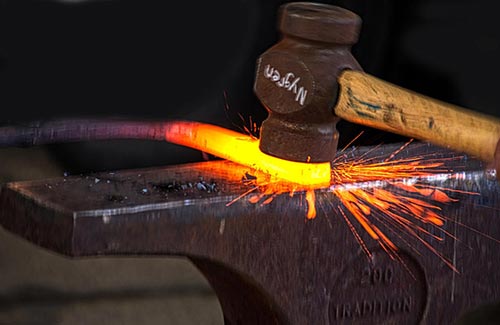 Corrosion Resistant
Keeping impurities under the specified limit and ensuring no tensional residual stresses remain in the bar which results in corrosion, the company ensures Steel produced has Superior Corrosion resistance characteristics as compared to traditional bars.
Earthquake Resistant Properties
Producing high strength Steel that meets International Standards, SGI has successfully passed all stringent tests to procure steel in earthquake prone areas with high seismic activity. Therefore the SGI bars possess superior seismic resistant properties.
Superior Weld ability
Lower levels of carbon as per client's specification allows easier and faster welding without preheating. This results in stronger and safer weld joints & reduction in wastage during welding at site. 
Greater Resistance to Fire
The high thermal tolerance of SGI Steel enables its application at elevated temperatures of up to 600°C*. SGI Rebar has high thermal stability hence it can stand extreme temperatures in accidental situations.